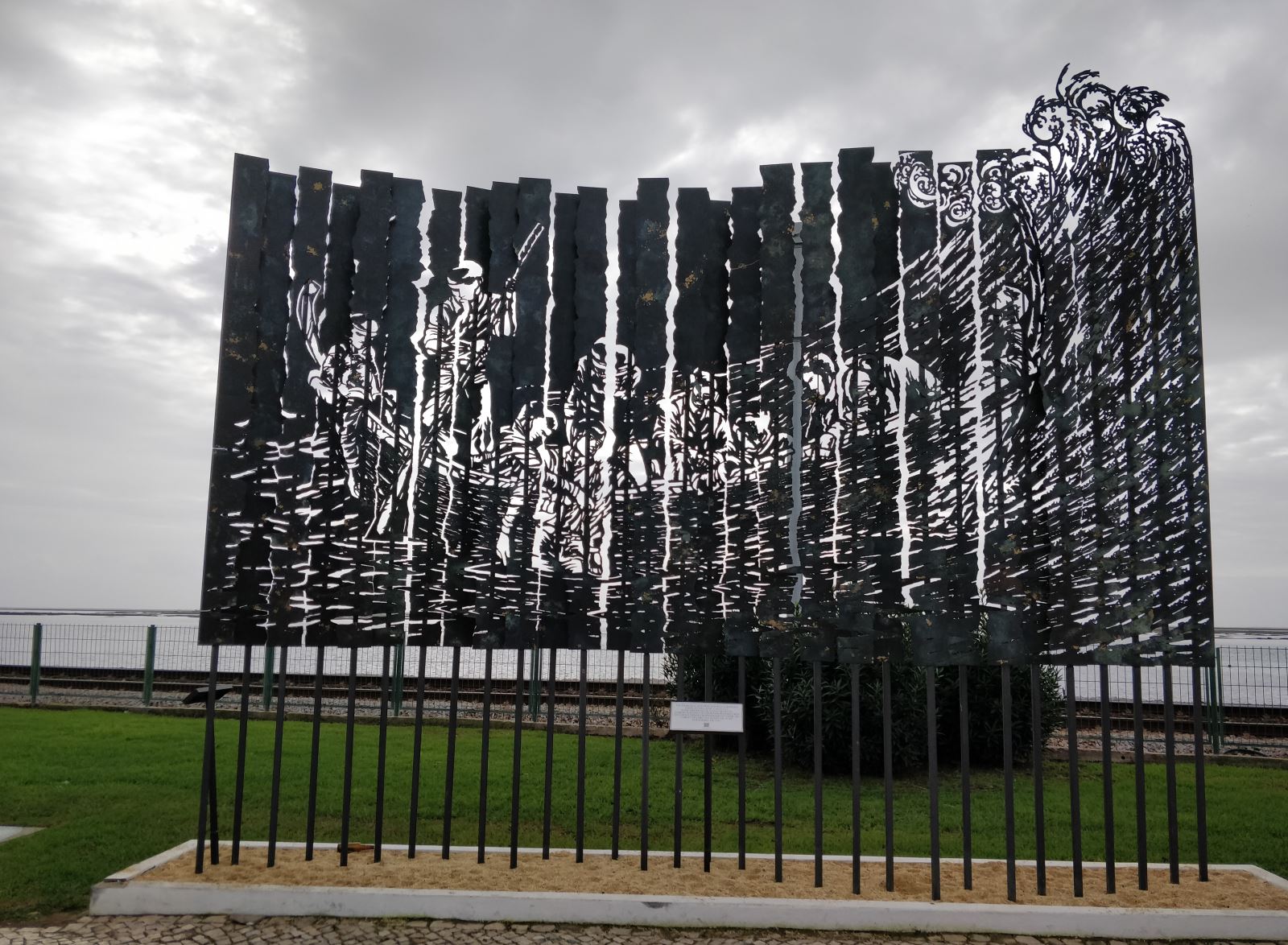 In November 1943, an American Liberator plane, with 11 crew, ditched off the coast of Faro. Three Portuguese fishermen, Jaime Nunes, José Mascarenhas and his 13-year-old son, Manuel, rowed out to it in very heavy seas. They were able to rescue six of the crew. After waiting for the sea to abate, they returned to the shore. The airmen were taken to hospital and eventually repatriated to the USA.
Mike Pease (pictured below speaking at the unveiling), a member of the Portugal Foreign Residents Association (afpop), campaigned for 13 years for the selfless action of the three fishermen to be formally recognised. His activities bore fruit on 7 September 2022, when a memorial was unveiled at the Jardim do Largo de São Francisco in Faro.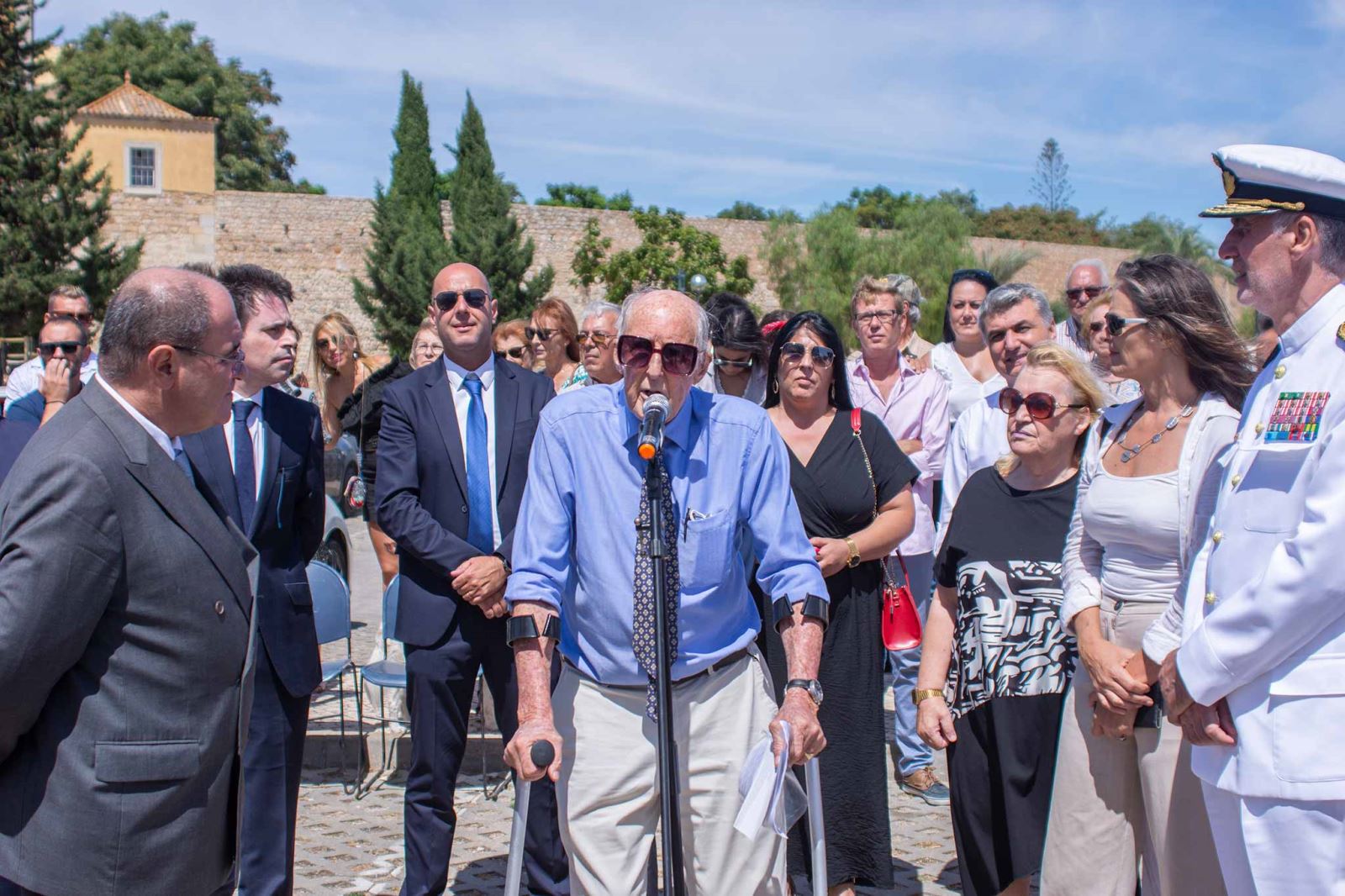 The sculpture was created by artist, Toin Adams, (pictured below with the Chief of Naval Staff, Admiral Henrique Gouveia e Melo).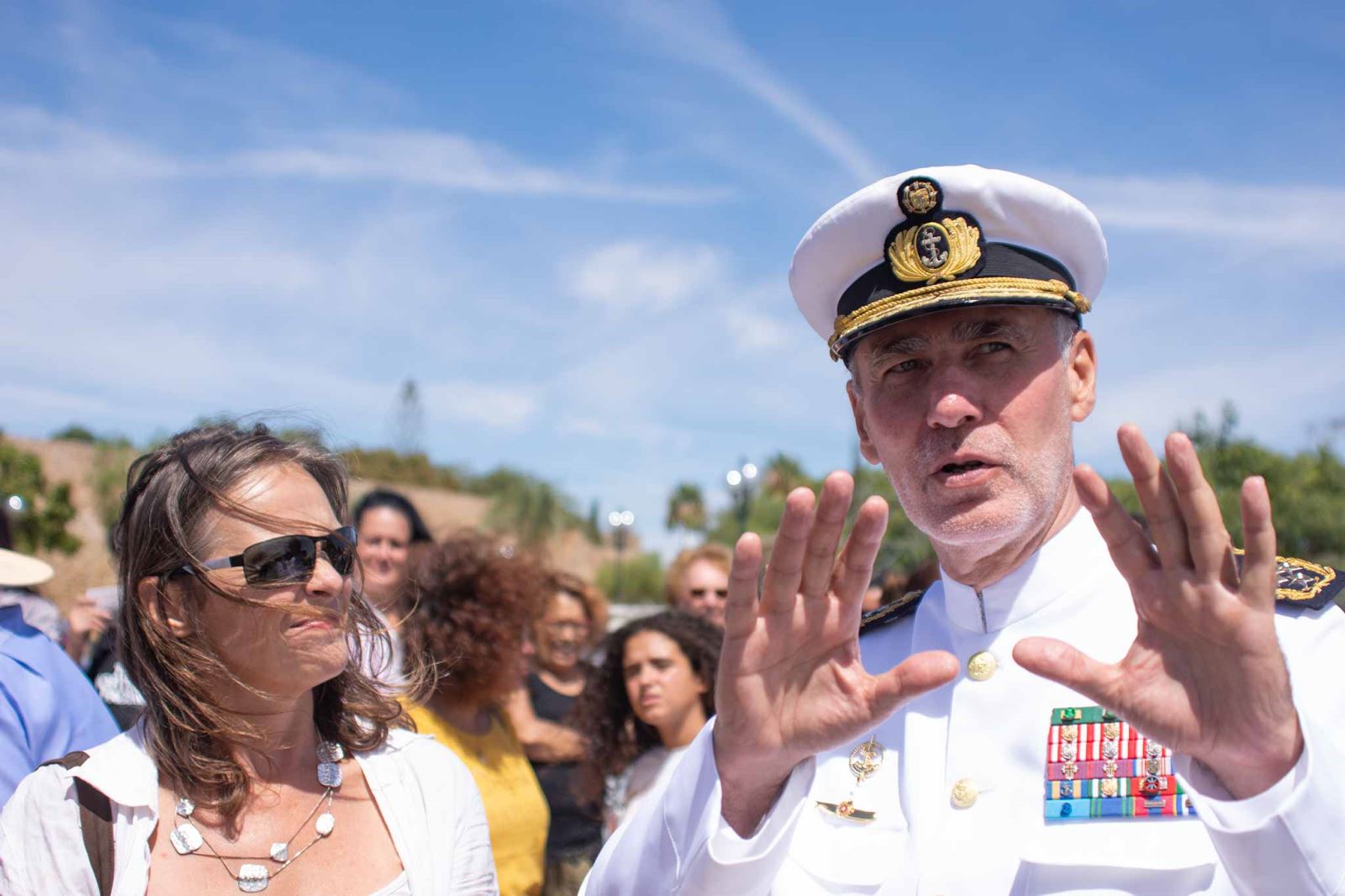 Many members of the families of the three fishermen were present. They are pictured below in front of the sculpture.
Pease's research led him to discover that the airmen rescued off Faro were just six of around 2000 airmen, sailors, and civilians who were rescued by the Portuguese during World War II, the majority in the Azores. He is now working to organise a similar memorial in the Azores.
For more information, see here.