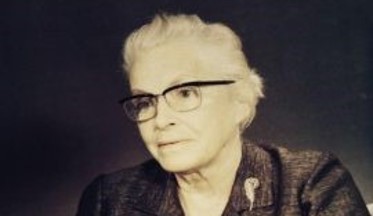 Denise Lester founded the bilingual Queen Elizabeth's School in Lisbon. Born in 1909, Denise inherited a rare blood disease from her mother. After boarding school at Abingdon, she became an au pair with an English family in Madeira. She then worked as governess of the children of the British Consul. With his transfer, she stayed in Madeira, doing various jobs, and still finding time to start the first Girl Guides group for Portuguese girls, receiving a visit from Baden-Powell in 1931.
After a brief visit to the south of France for the Girl Guide movement, she was sent by the Guides to Lisbon. After working as an English teacher in a private home, Lester opened the Queen Elizabeth's School (QES) in November 1935 with just 6 students, using a borrowed room and the garden at the home of Sophia and Fortunato Abecassis. Together with the official Portuguese curriculum, the children were taught English. As numbers increased the school moved twice in three years but during World War II the numbers dropped, causing financial difficulties. Lester worked every night at the British Council to cover the school's costs.
She also helped raise funds for charities, and the school both served as a centre to help refugees and admitted refugee children. Between 1935 and 1945, children of 27 different nationalities attended the school. In April 1943 she received an award from the Red Cross for this work and in 1947 she was made an MBE. Problems arose in 1949 when the Portuguese government issued a law banning mixed-sex education. Lester needed a larger school. With a donation from the British Government, she was able to take out a bank loan to build the current school, which opened in 1952.
Denise Lester had numerous operations due to her blood-circulation problem. These culminated in April 1964 when she had both legs amputated. Feeling that she did not have long to live, she established the Denise Lester Foundation, to ensure the continuity of the school. The draft statutes were discussed with many people, including Marcelo Caetano, a personal friend, who was on the Board of Directors until his exile. In the statutes, it was specified that Queen Elizabeth's School would be a British School for Portuguese children, would have six British teachers, and would be allowed to raise both flags and sing both national anthems.
In 1971, Portugal made Lester an Officer of the Order of Public Instruction and in 1972 she was awarded the OBE. Denise Lester died in Lisbon, on 18 June 1982. In 1985, when celebrating the school's 50th anniversary, the school published her autobiography, Look up – There's always a star.
For more information, see the website of the school and foundation at: https://qes.pt/a-fundacao/a-fundadora/