Author:
Ana Maria Seabra van Zeller
Report:
Annual Report 31
Page:
117
Year:
2004
Subject Matter:
People in Portugal
Excerpt: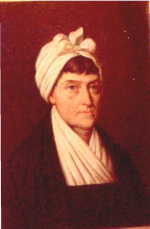 Maria Isabel Witenhall van Zeller became notable in Porto for propogating the smallpox vaccine that had been first developed by Jenner (1746-1823). She personally vaccinated around 13400 people, despite objections from both the medical profession and the Church.
Download the full article here
Want to buy? Email Us!
View All Articles