'One Hour Wine'
Sorry. This event is sold out!
An illustrated talk on Portugal's wines together with wine tasting
Date and time: Thursday, 16 March, 2023. 18.00 for 18.30.
Venue: ALA, Avenida Castelhana No. 13, Monte Estoril, 2765-419 Estoril. See here.
Programme: Miles Edlmann has designed a new concept in Portuguese Wine Tasting – 'One Hour Wine' – 14 Regions … 342 Varieties … One Hour.
This guided tasting tour of Portuguese wines takes us from one end of the country to the other, via the Islands, from the Algarve to Vinho Verde. In just one hour we'll discover how to read a wine list like an expert and learn about the regions and grape varieties, ranging from Alfrocheiro to Zé do Telheiro, and also how to match wine with typical Portuguese dishes.
Miles has lived in Portugal all his life, where his family has been making wine for over 150 years. He studied viticulture and wine making at the University of Adelaide, where he graduated top of his class. Since then he has amassed nearly 20 years of top-end experience in the Portuguese wine industry, working in the vineyards and wineries of some of the oldest, largest and most prestigious wine companies in the country.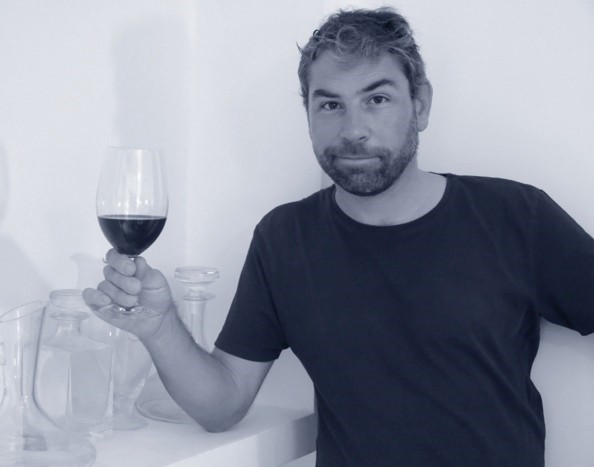 The talk will be accompanied by the tasting of four wines and light refreshments will be served during the event. The cost is €30 per person.
After the event, members and their guests can join BHSP Council Members for dinner at the nearby Adega do Monte (not included in the price).
Applications will be treated on a first-come-first-served basis, as there is a limit of 24 participants.
—— ooOOoo ——
CONFIRMATION
The event is for members and their guests. Please confirm your participation by email to library@bhsportugal.org by Monday 13th March. Payment will be at the door. As space is limited and the price is based on the number of participants, please ensure that you attend if you confirm. If you confirm and are unable to attend, it is essential that you contact us to cancel.
Please provide the following details:
NAME(S) ......................................................... PHONE/E-MAIL ..................................
DATE(S) OF BIRTH: ... / ... / ... ; ... / ... / ... (required for insurance purposes).