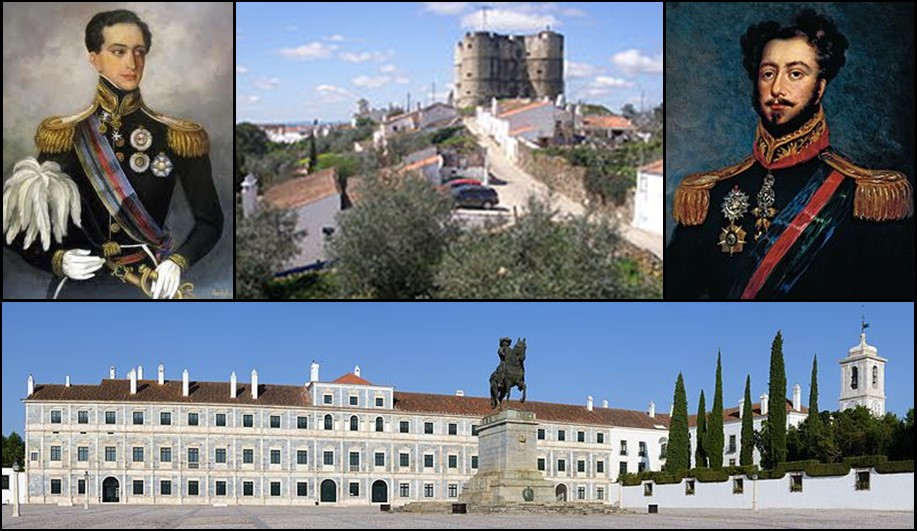 Date: 26/27 October, 2019.
Venue: a two day trip to Évoramonte, with a guided tour to the historic castle and wine tasting nearby. Visit to the Ducal Palace in Vila Viçosa on the Sunday. The night will be spent at the Hotel Imperador near Estremoz.
Programme: We visit the castle and also see the house where the Concession of Évoramonte was signed in 1834 between the Liberals and Absolutists, bringing to an end the six year Civil War and subsequent exile of D. Miguel - the 'Absolutist'. Lunch is served within the castle walls, with a spectacular 220 degree view. Free time during the afternoon can be used to visit the craft shop, which sells the famous miniature local houses painted on local stone and the Town Hall which houses the Silveirinha craft shop and an Art Gallery. On the Sunday morning a tour has been arranged of the Palace of the Duques de Bragança at Vila Viçosa, followed by lunch in the town. Optional walking tour: a 90 min guided walk of the Évoramonte castle walls is available for an extra €15/head.
Time: Meeting point for the bus:
Lisbon 09.00: Museu de Lisboa, 245 Campo Grande, 1700-091 Lisboa (free parking at the nearby EMEL car park).
Estoril 09.30: at the car park behind the Estoril Casino. Return scheduled for 18.00 in Estoril, 18.30 in Lisbon.
Price: €115 double/twin room; €130 single room per person, all-inclusive (€20 surcharge for non-Members).
Booking: Reservations may be made by sending an E-mail to library@bhsportugal.org.