GUIDED TOUR OF THE 15th-CENTURY COASTAL
FORTIFICATIONS BUILT TO DEFEND LISBON
Saturday, 8th October
10.00 to 16.00
This is the first of a series of three separate visits by the Society to see some of the fortifications built to defend Lisbon over more than 500 years. It will be followed by tours of the 17th century forts and of the 20th century 'Barron' forts.
King D. João II (1481-1495) prepared a plan for the defence of the Tagus Bar and Lisbon based on three fortifications: Torre de Santo António de CASCAIS, Torre de São Vicente de BELÉM, and Torre de São Sebastião de CAPARICA. We are privileged to start the tour with a visit to the ruins of Forte N. Sra. da Luz in Cascais in the presence of Dra. Margarida Ramalho, a well-known archaeologist and university professor, who is a first cousin of the Society's late longstanding Chairman, Paulo Lowndes Marques. The Cascais ruins are not open to the public. They date back to 1370 during the reign of D. João I, being followed by the construction of the Torre de Santo António in 1488. We then travel by train to Belém, where we take the ferry across the Tagus, which affords good views of the ruins of the Fort of Caparica (1488) and the famous Torre de Belém (1516). We stop off at the sleepy port of Trafaria for lunch at the Antiga Casa Marítima restaurant, before returning on the ferry to Belém, where participants will have the option to either return to Cascais or Lisbon by train, or they can walk 15 minutes to visit the nearby Torre de Belém on their own.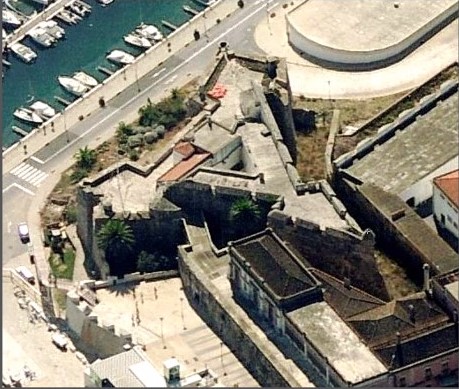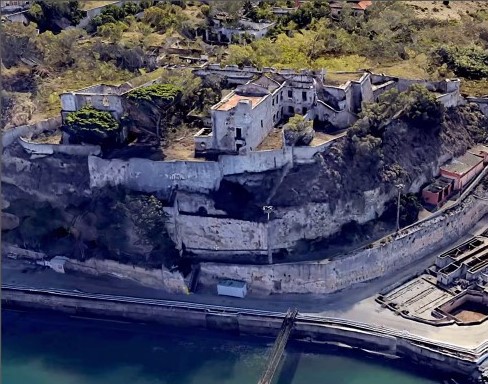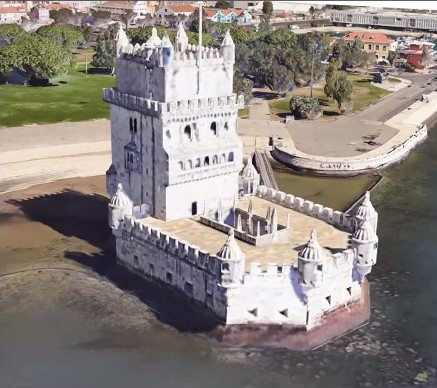 Cascais Caparica Belém
Meeting point: by the giant statue of Rei D. Carlos (see photo) near the Citadel in the Bay of Cascais, at 10.00 on October 8th. After the guided tour we walk to Cascais station to catch a train to Belém. Either before leaving Cascais or after reaching Belém there should be time for a cup of coffee.
Lunch Menu: (Please choose below): Caldeirada de Peixe (a stew of five varieties of fish with potatoes); Lagartos de Porco, tender Pork strips with French Fries; a Vegetarian Omelette with salad.
Price: €45 for Members, €55 for Non-members, to include lunch and transport, with a €5 discount for those who have their own train pass/ticket.
Booking: Please complete the form below in detail and send by email to: library@bhsportugal.org. You will then be provided with payment instructions. Payment must be made before the day. There is a limit of 25 participants on a first-come-first served basis.
Nota bene: Members with reduced mobility may experience difficulties on this tour. The ferry requires you to climb two flights of fairly steep stairs and there are also stairs at Belém station.
CONFIRMATION
Please confirm your participation by E-mail to library@bhsportugal.org by Wednesday, 5th Oct, with the following information:
NAME(S) .....................................................................................................
PHONE/E-MAIL ...........................................................
DATE(S) OF BIRTH: ... / ... / ... ; ... / ... / ... (required to comply with the requirements of the personal accidents insurance policy)
MEAL CHOICE: Caldeirada de Peixe ….. Lagartos de Porco ….. Vegetarian Omelette …..
TRAIN: I have my own ticket. Yes…… No …….