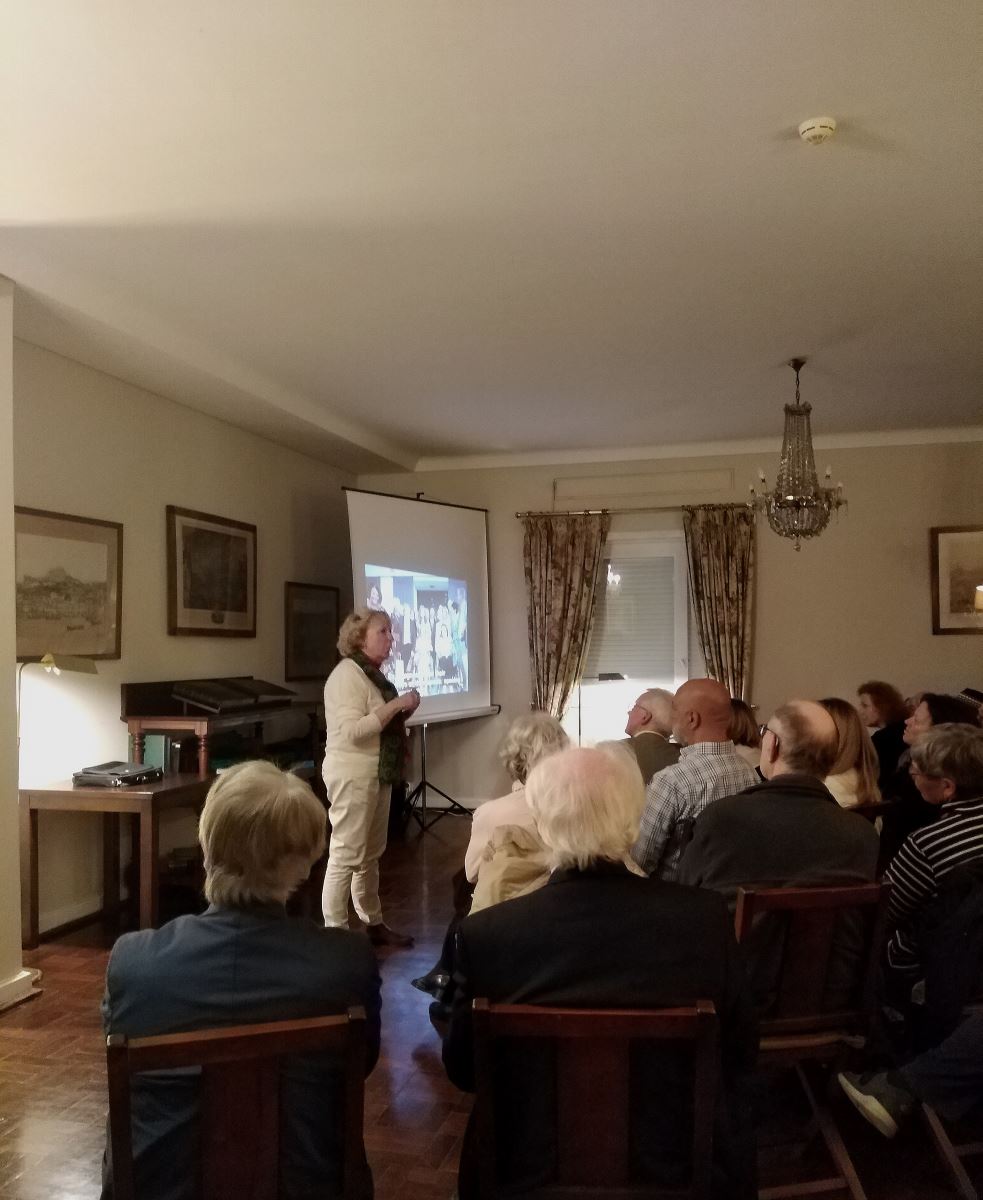 With a good attendance of 35, Drª Margarida Ramalho, well-known archaeologist and historian for the "Frontier of Peace" museum at Vilar Formoso, Municipality of Almeida, repeated the fascinating illustrated talk she had given to the Society's Annual Lunch in Lisbon, titled "Lisbon- the last frontier", highlighting Lisbon and surrounding towns as the places of safety for refugees who had fled from Nazi persecution at the beginning of World War II, while also being a centre for spying activity both by the Axis powers and Britain and its allies. The role of the Portuguese consul Aristides de Sousa Mendes was also referred to in issuing about 15,000 visas in Bordeaux to Jews fleeing through France to enable their passage into Portugal over several days in June 1940.
The talk was introduced by Alan Dawber, the Porto organiser/representative. Margarida Ramalho fielded many questions after her talk, being thanked by members of the audience and presented with a bottle of port, before the BHSP chairman Edward Godfrey, who had travelled to Porto with the speaker, wound up the session and addressed the audience.
A convivial and pleasant dinner then followed in the lounge of the Oporto Cricket and Lawn Tennis Club, with 18 people sitting down at table.