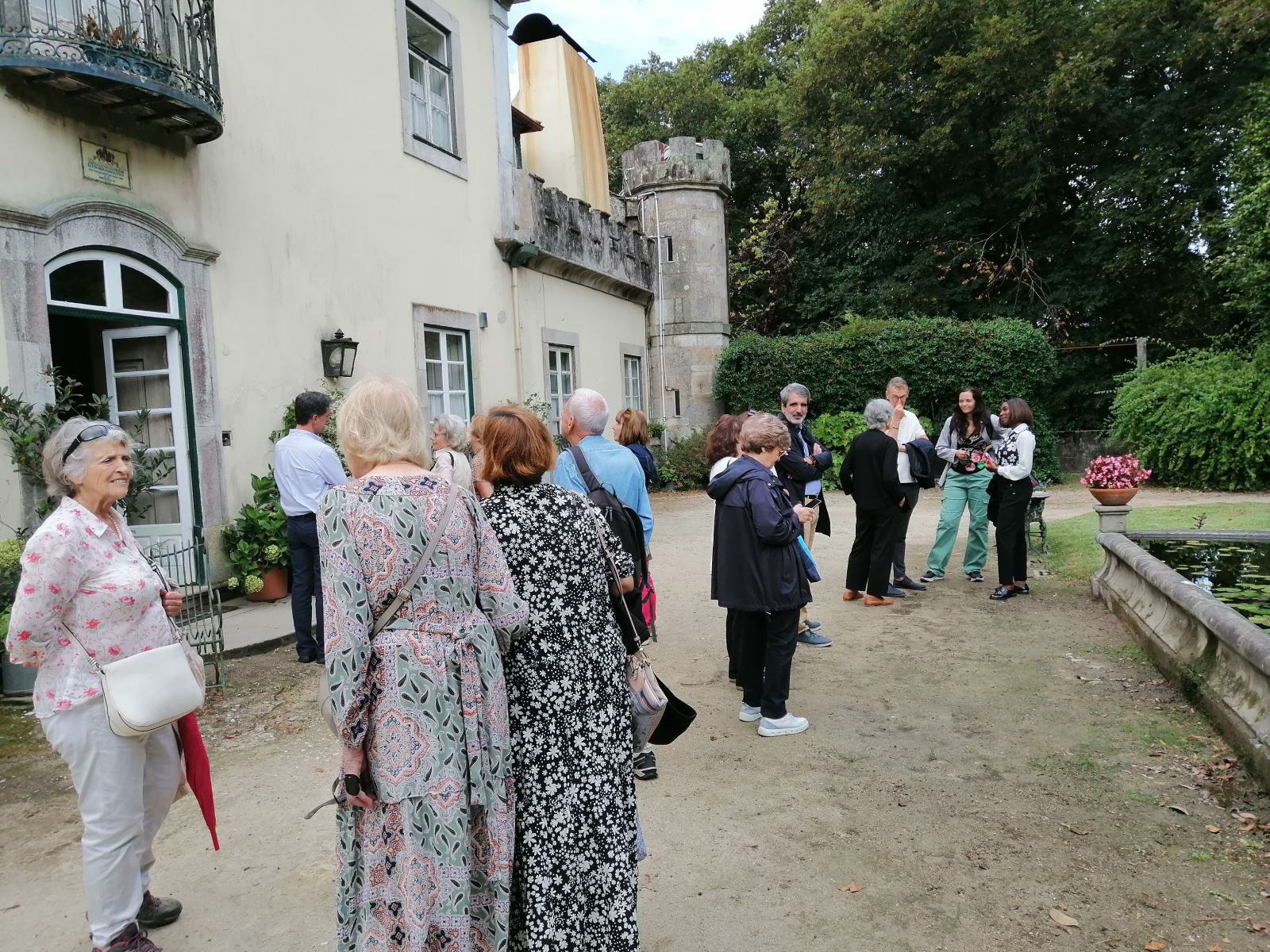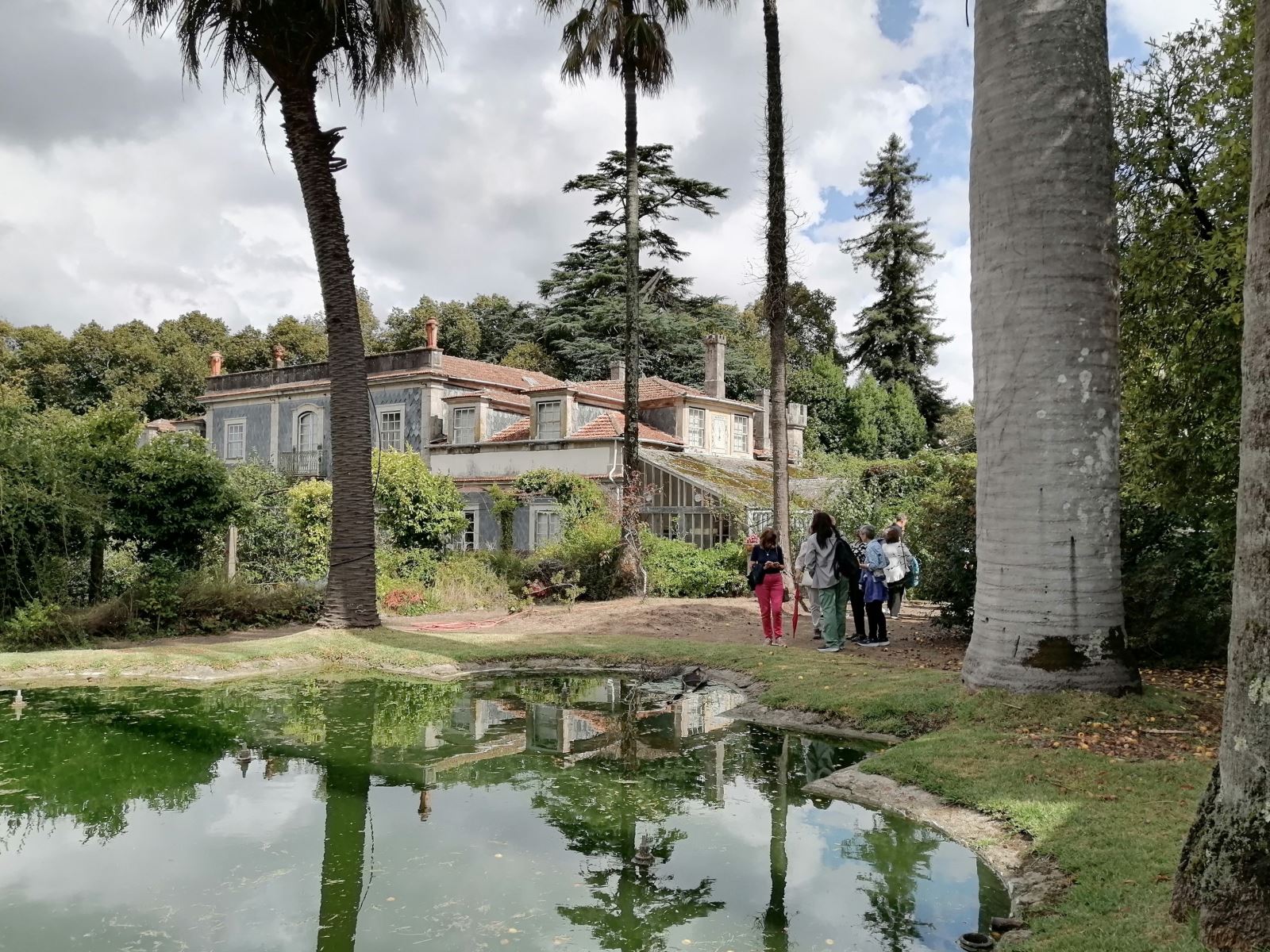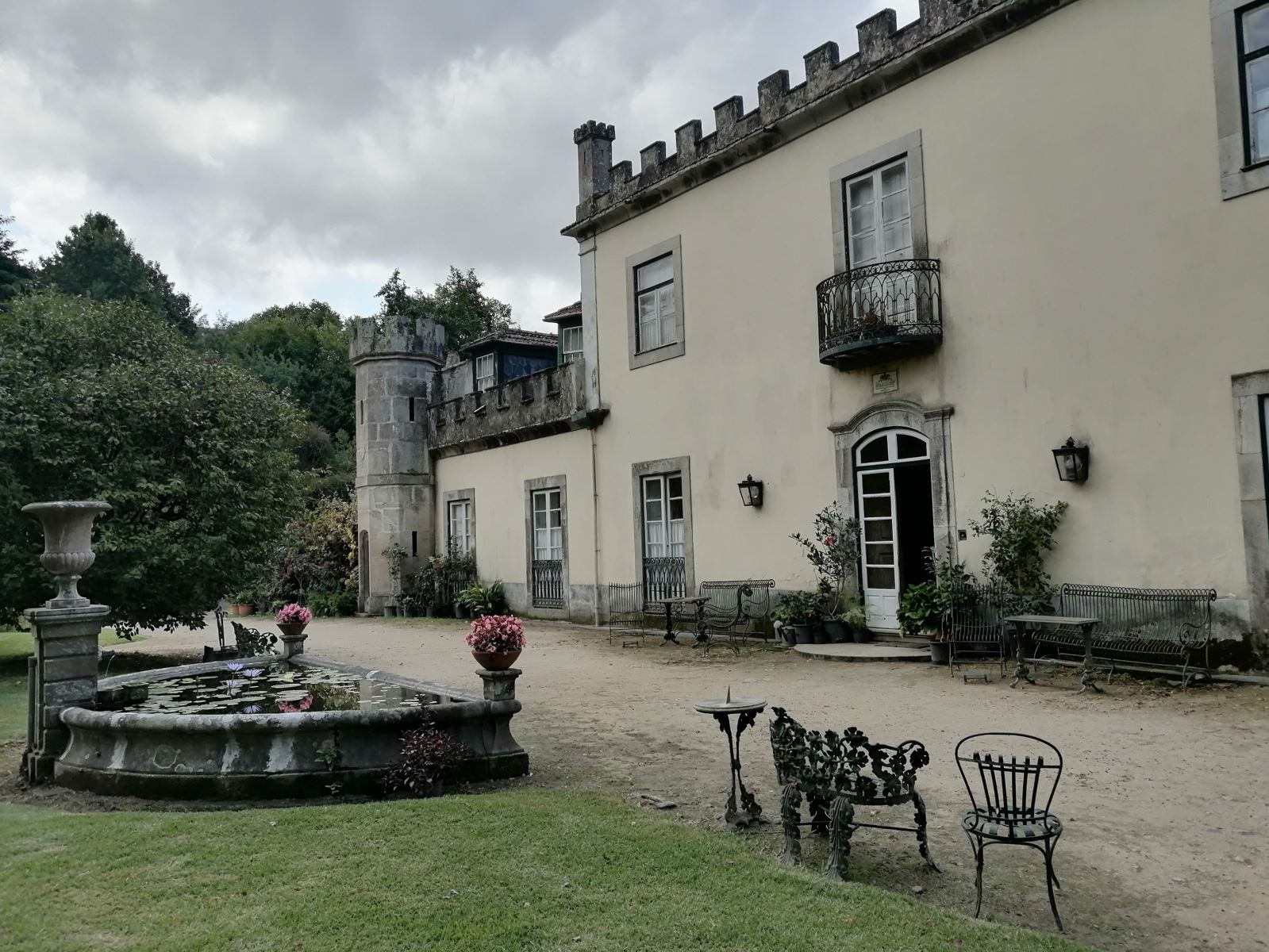 On Saturday 9 September 2023 an undaunted group of 18 brave souls (due to an adverse weather forecast) paid a visit to the Quinta de Villar d'Allen in Porto. This lasted almost three hours, and was enjoyed by all. There was no rain and, in fact, the sun eventually came out and shone strongly.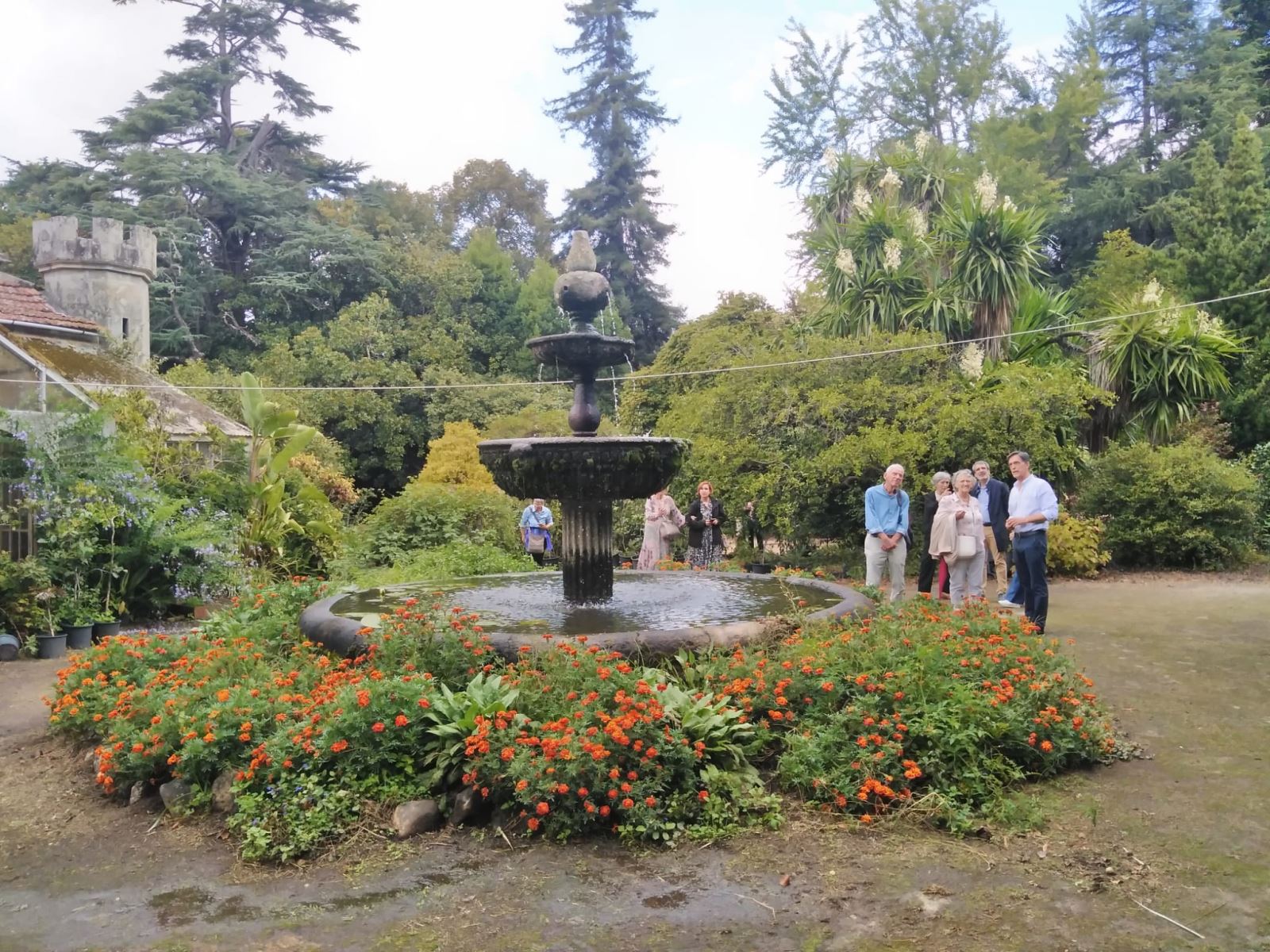 The Quinta consists of five hectares of Romantic gardens, and a mansion house dating from 1839, though the estate is much older and a previous house existed on the site.
The family is a long-established Anglo-Portuguese one, most prominent from the time of John Francis Allen (1785-1848), a rich port wine merchant and collector. He was a member of the Factory House and co-founder of the Banco Comercial do Porto and the Associação Comercial. He travelled widely, building up an enormous collection of antiquities, including paintings, which he eventually housed in a specially built annex of his house in Rua de Restauração, Porto. Museu Allen was therefore the first museum in the city. However, in the 1840s his business fell on hard times when a partner let him down. He died suddenly, due to this setback, and his widow had to face a huge debt, selling most of the family properties and putting the museum up for auction.
Fortunately, the Câmara do Porto took over almost all the collection, and most of it is now housed in the Museu Nacional Soares dos Reis in Porto, while other items rest in the Quinta de Villar d'Allen, which Allen acquired in 1839. His son, Alfredo, became an oenologist and a botanical expert, and completely re-laid and revitalised most of the gardens, leaving only one in its original state.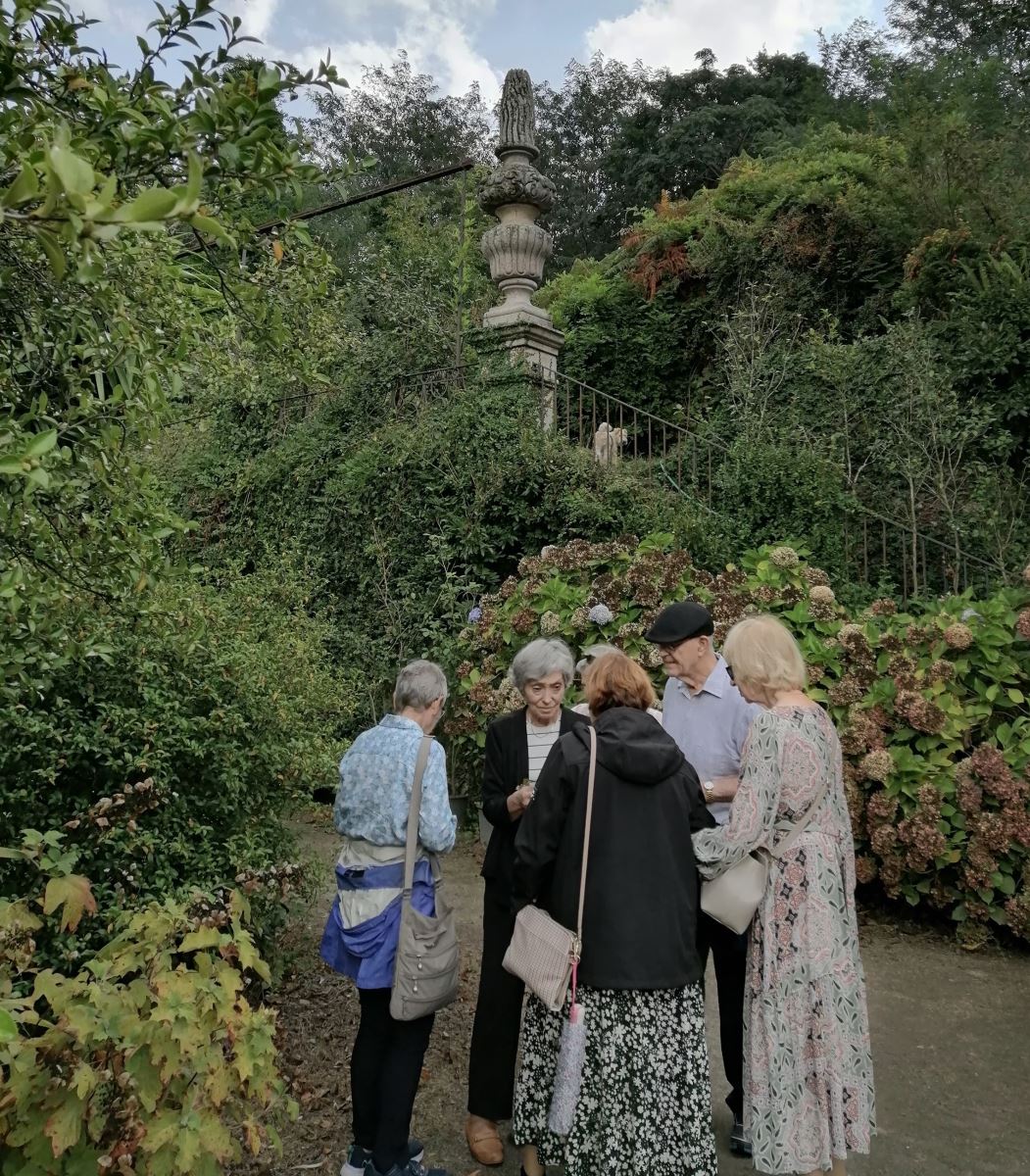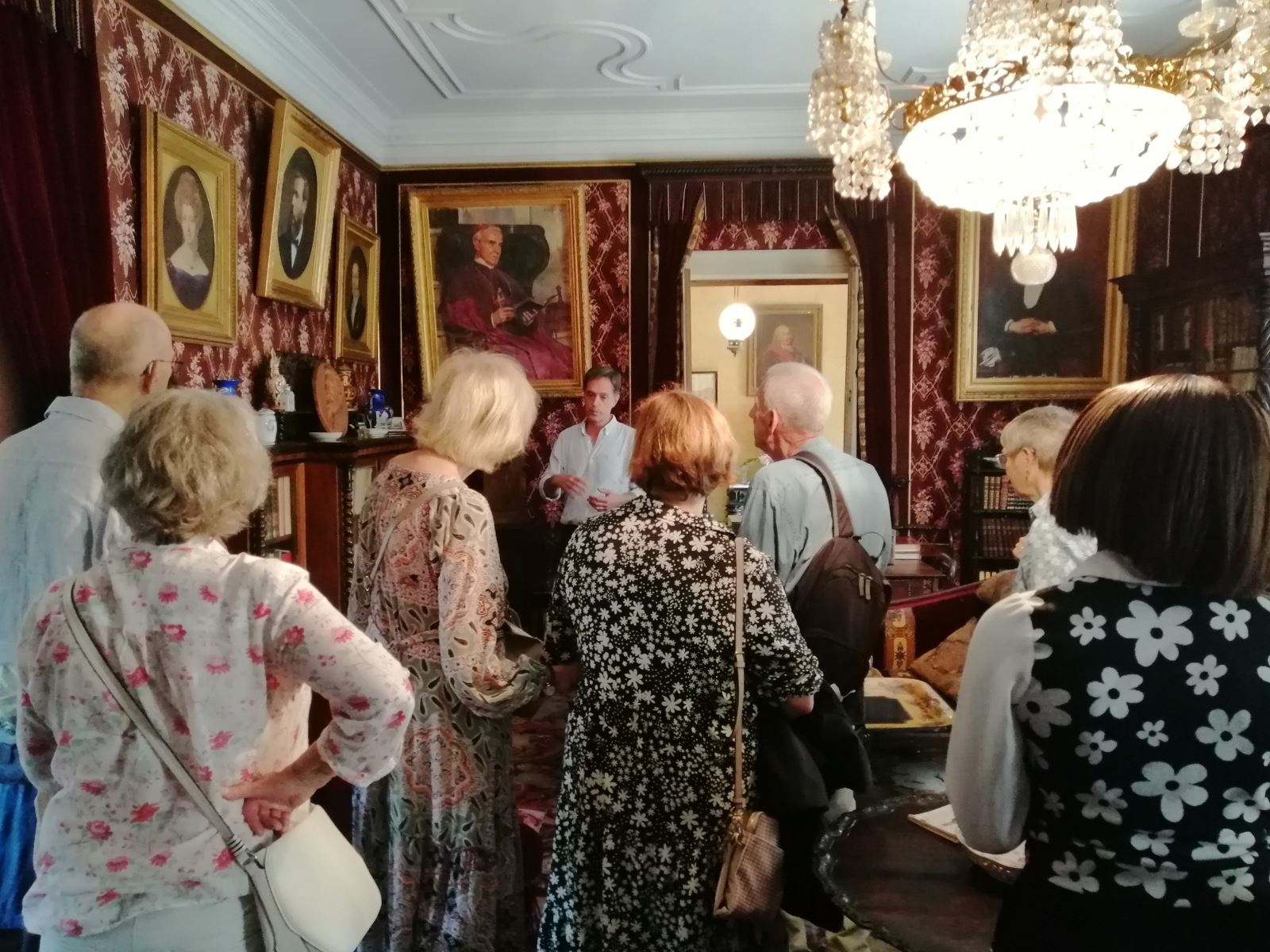 The house (which was radically altered in 1839 from a much older building) is still lived in by D. Isaura (second from the left in the picture on the left), the widow of the late José Alberto Allen, and she and her son Tomás Allen (seen above talking to the group) took charge of the tour. Participants first explored the gardens and admired the many exotic species of trees, afterwards inspecting two large rooms of the house. There is currently no subsidy or financial assistance for upkeep from any outside body, and the estate is maintained entirely privately, which makes matters quite difficult for the family.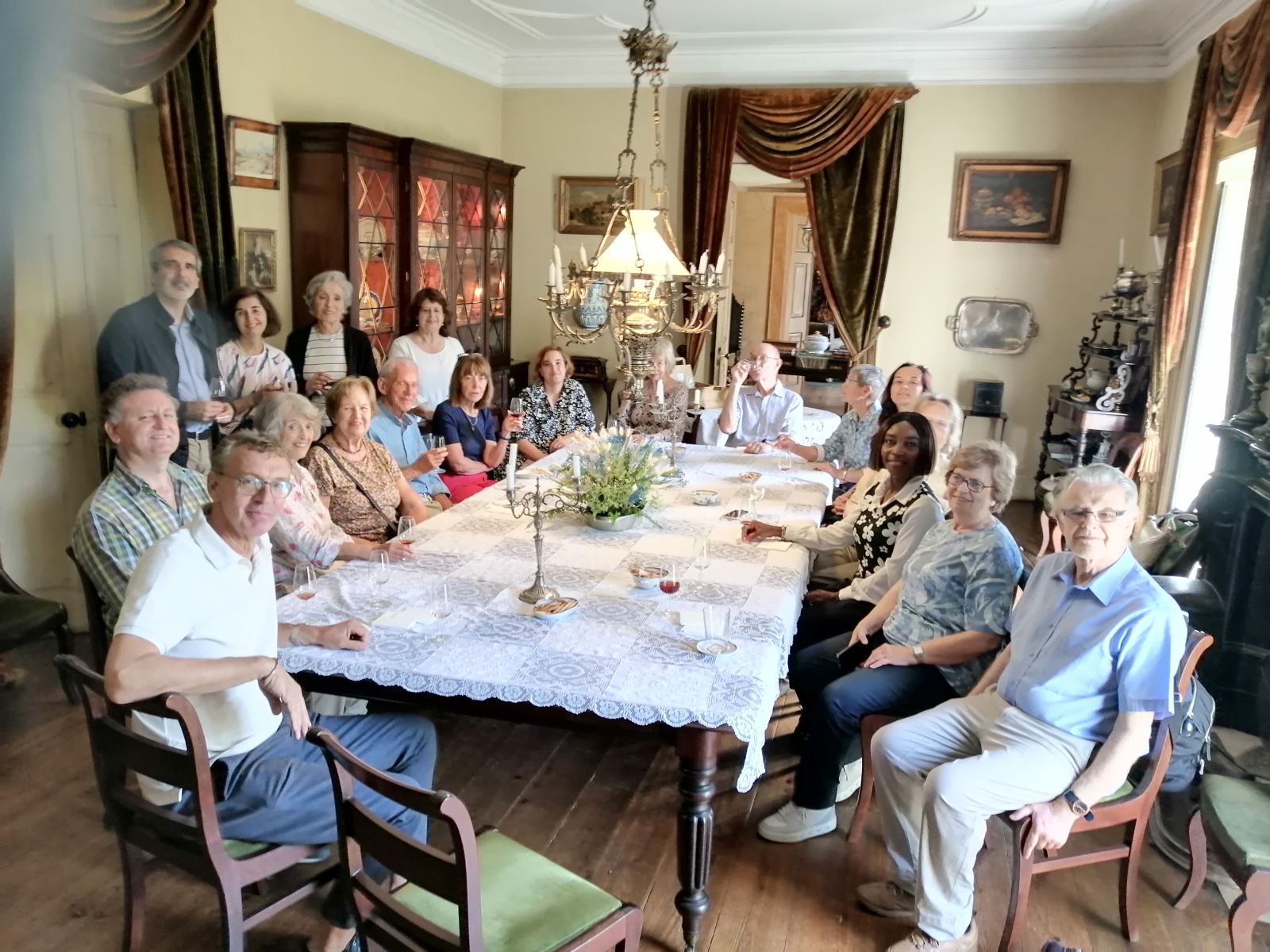 The visit ended with everyone sitting around the vast table in the old dining room, drinking special vintage Allen port wine and eating delicious biscuits.
A speciality of the gardens are the numerous varieties of camellias, on which Dona Isaura is an expert and told us much about. Unfortunately, only a visit in February-March would do justice to those, for that is when the best blooms occur. Many other places in Portugal, including Bussaco, boast camellias that came from the Quinta de Villar d'Allen.