AGM and visit to the Herdade do Pinheiro, Alcácer de Sal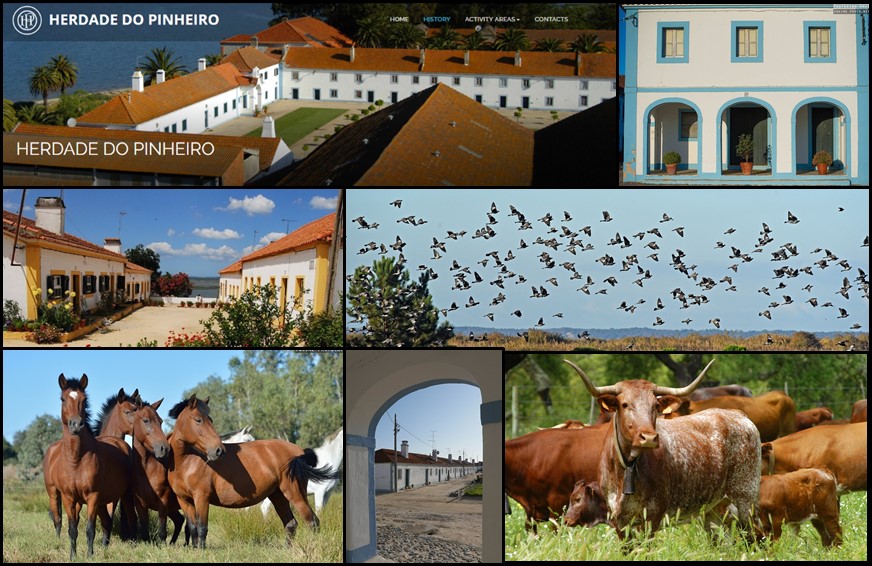 On the 13th of July, a fine summer's day, 50 Members of the BHSP travelled by coach to the 5,000 ha Herdade de Pinheiro, Alcácer de Sal. We were welcomed by Stephanie Gicot, the daughter of Mdme Jacqueline Violet, who is the fifth generation of the Bartissol family to own the property. Over its 700 years of existence, the Herdade do Pinheiro has changed hands only four times. As the Grand Master of the Order of Santiago, the Duke of Aveiro was a past owner, until he was beheaded and the estate passed into the hands of the Crown, to become a property of the heir to the throne - the 'Infante', until 1879, when the estate was sold by auction by the Casa do Infante, and purchased by the French-born Edmond Bartissol. The Royal coat-of-arms can be seen above the entrance to the Main House.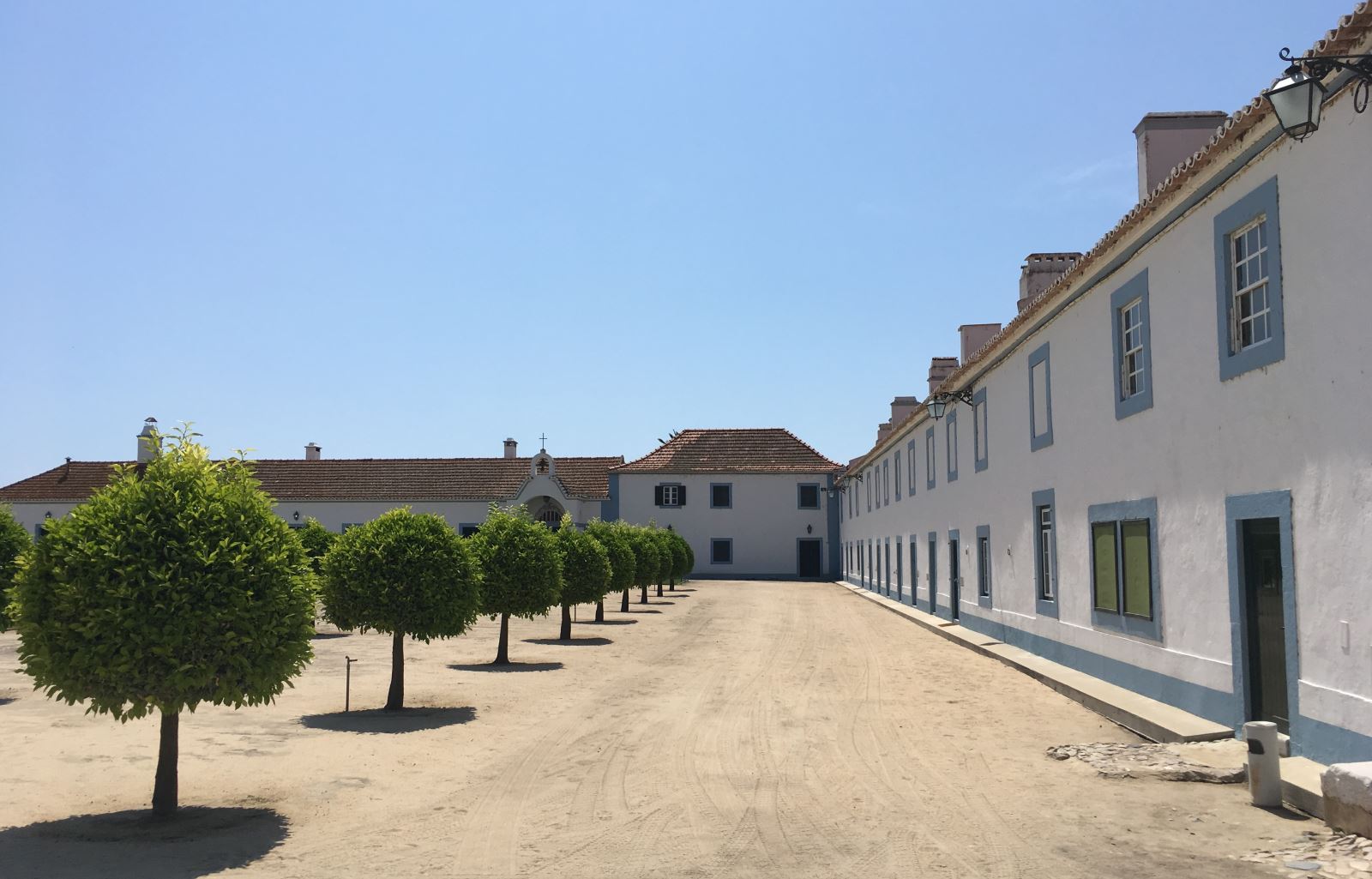 After a cool welcome drink, the Society's Chairman, Edward Godfrey conducted the AGM, which was ably chaired by Dr. Filipe Lowndes Marques. The Annual Report and Accounts for 2018 were approved unanimously and Alexandre Black Zickermann was co-opted to join the Council until the end of the three year period of 2017/2019. Stephanie then showed a PowerPoint presentation on the estate and explained the diversity of activities, which include cork and rice production as well as the cultivation of oysters in the Sado estuary. After watching a elegant presentation by one of the Lusitano horses from the 100 year-old HP stud, the Members walked through the farm village, which is home to 60 past and present employees to visit the exhibition on the production of garum (salted fish) by the Romans on the property.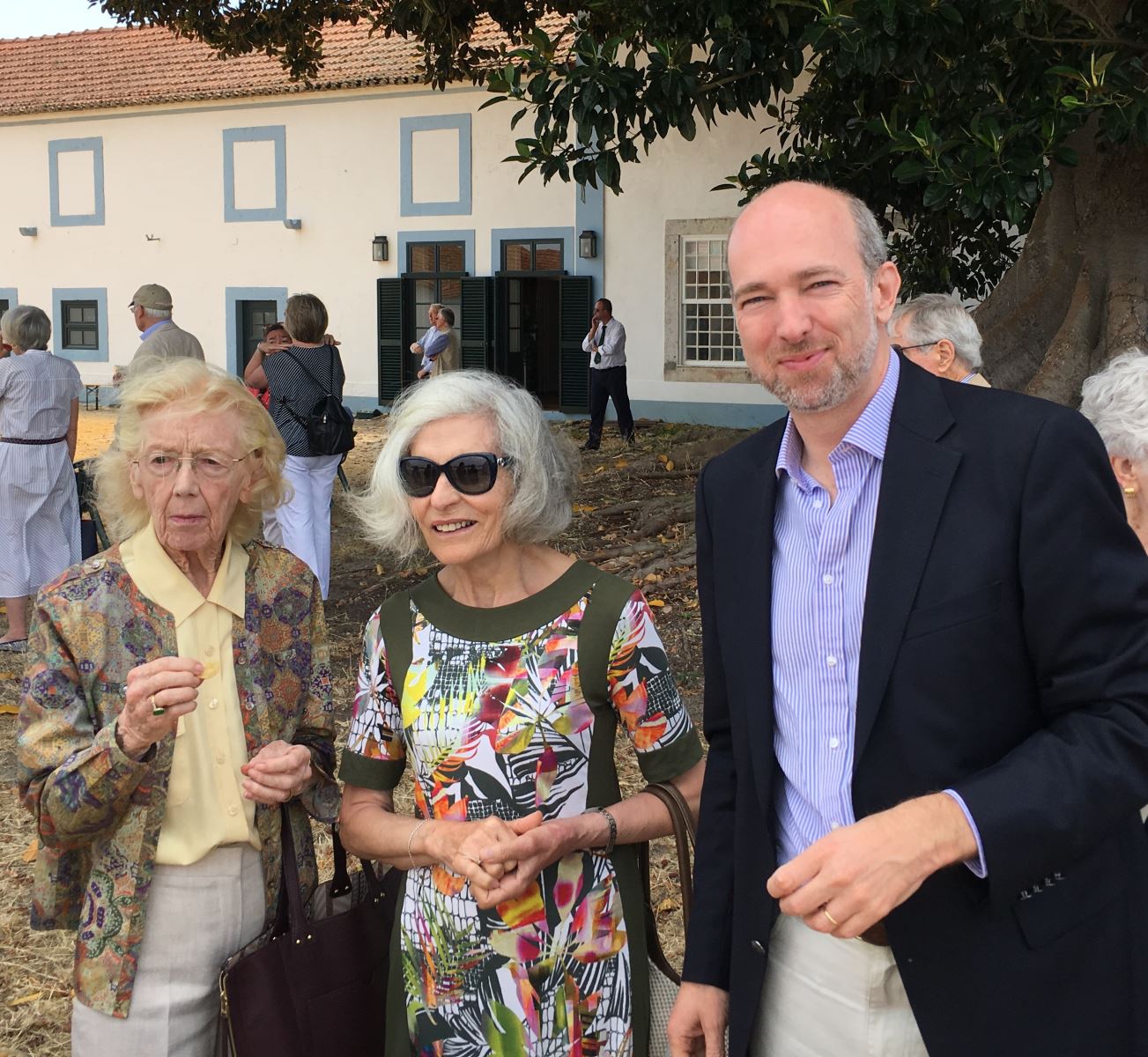 After an excellent lunch served in the old school house, Members were then shown by Stephanie the stables which house many beautiful horses from the stud, before leading us to the cork forest, where they had the opportunity to see cork being stripped by axe by the experienced team.