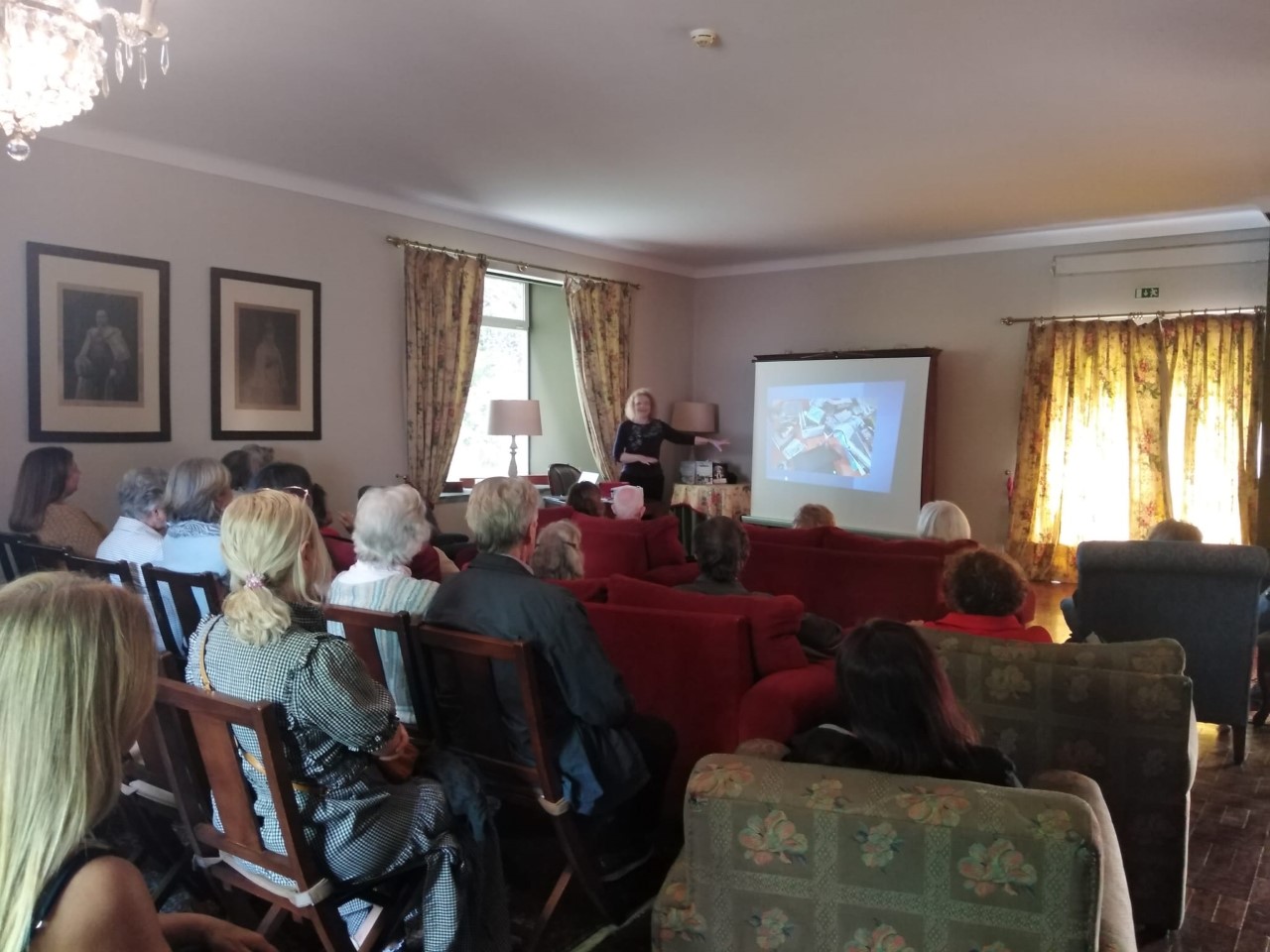 Jeannine Johnson Maia, author of two books (so far), has studied International Relations in the USA and Italy, taught English in France, and lived in Cabo Verde. She currently lives in V. Nova de Gaia. She has a Masters in Creative Writing from the University of Lancaster.
On Thursday 4th May 2023, to an audience of 34 people at the Oporto Cricket and Lawn Tennis Club, Jeannine gave a most interesting talk, titled "Turning History into Fiction". She was then able to autograph some copies of her books.
Jeannine made us aware of the vast amount of research that goes into the eventual writing of a novel, much of this involving informal interviews with people "in the street" or "on the job" (so to speak). For example, for her recently published book The Filigree Master's Apprentice (O Rapaz do Douro) ), she visited in Gaia the only remaining boatyard for constructing and repairing 'Rabelos', in order to confirm the correct terms for parts of the boats that used to ply (and still do ply for tourists) up and down the Douro and spoke with the manager. For her first book "Rossio Square No. 59", set in Lisbon, she visited the building when it was undergoing refurbishment and was able to gain access, which gave her several ideas for the book. She stressed that the factual detail in her books, e.g. regarding buildings and streets, were all accurate at the time in which the books are set, thus enabling the reader to further check the facts, if that is their wish.
The plot is invented, but not the lives or jobs of people who lived at that time. Her characters themselves are fictional. Normally, she knows beforehand how she would like the story to end, or how it does end, but she then has to work hard on constructing the process of the plot. (Not every author works in this way).
So successful authorship requires both a vivid imagination and thorough research. One questioner asked if a good, appealing literary style was not also important, and she agreed with this. She was also asked why she had chosen Portugal as the setting for her novels.
After the presentation, 20 people stayed on at the Club for an enjoyable and convivial dinner.
The photo below shows the speaker together with Alan Dawber, the BHSP Porto branch organiser.