GUIDED VISIT TO AN EXHIBITION OF FINE EARTHENWARE IN CASCAIS
"The Royal Family and the Fabrica de Loiça de Sacavém"
Saturday, 16th February, 2019 - at 11.30, or 12.00, or 12.30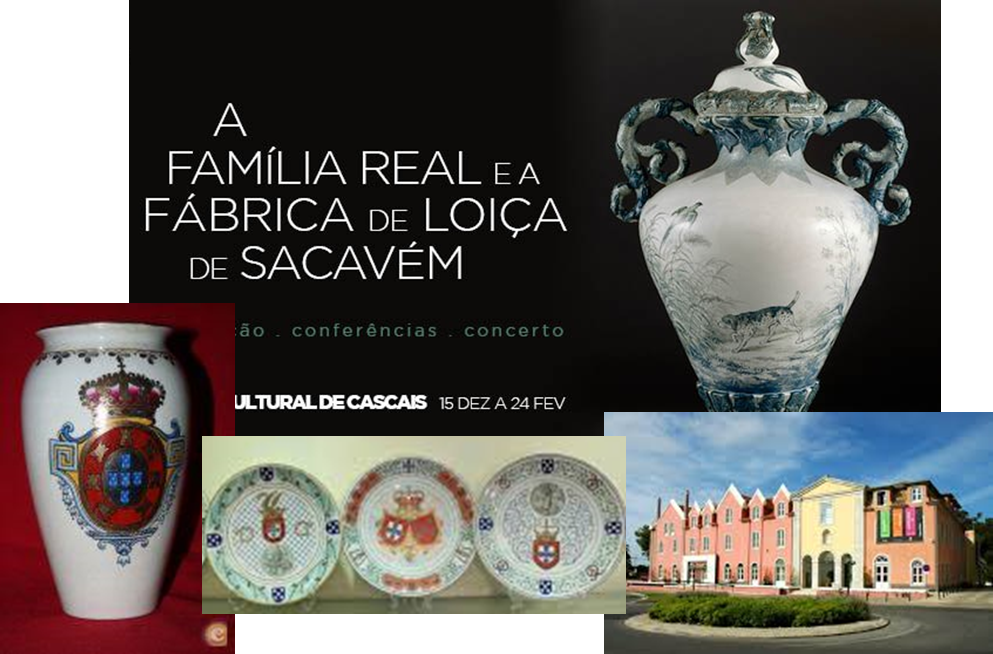 Supported by Clive Gilbert, the curator will give us a guided visit to one of three current exhibitions which are next door to each other. We will be shown rare pieces that were inspired by the Portuguese Royal Family during the latter half of the 19th Century, or were painted by Royalty, including by D. Fernando, D. Luís and D. Carlos. As the exhibition room is small, three groups of eight will be admitted at three half-hourly intervals. Enrolment is limited to 24 places. Members are encouraged to take lunch locally afterwards.
Venue: The Centro Cultural de Cascais. Paid parking is available in front of the building.
Price:payment of a nominal entrance fee on site would be appreciated (for entry to all three exhibitions).
Deadline for enrolment: Wednesday, 13th February.Please confirm by E-mail to library@bhsportugal.org, indicating yiu prefrerred entrance time: 11.30 .… , or 12.00 .… , or 12.30 .… (on a first-come-first-served basis).