Date: Saturday, 12th February, 2022
Time: 11.30
Venue: The Hotel Riviera, Carcavelos.
Programme: We are pleased to announce that after welcome refreshments, and before the gala lunch, there will be a talk by Carol Rankin with the title: British connections in Lisbon - 1850s to the early 20th century: Personages, Professions, Places and Pastimes.
Lunch: A three-course buffet with drinks and coffee will be served at the restaurant of the Hotel Riviera, Carcavelos
Price: Price: €32.00 (€5 extra for non-Members)
Transport: Members and their guests are expected to make their own way to the hotel, where free parking is available nearby or paid parking in the shopping centre behind it.
COVID-19. Strict Covid precautions will be in practice. The use of masks will be obligatory, and admission will be subject to the regulations of the hotel, which demand the presentation of one of the following certificates:
A valid vaccination certificate,
A valid negative lateral flow test taken within the last 48 hours, or a valid PCR test taken within the last 72 hours,
A valid 'recuperation certificate'.
In addition, as a general courtesy to all present, we would also ask that participants please take a rapid antigen test (lateral flow) at home on the afternoon before or on the morning of the event for their own peace of mind.
Booking: please send an e-mail to library@bhsportugal.org stating the number of members and guests and any dietary requests. You will then receive payment instructions by e-mail.
Booking deadline: 12.00, Friday, 4th of February.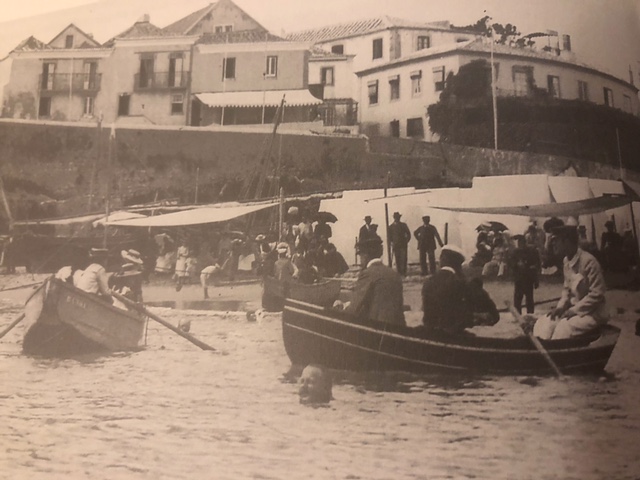 Swimming in the Cascais Bay