A GUIDED VISIT TO THE HAUNTS OF ALLIED AND AXIS SPIES IN DOWNTOWN LISBON
Activities of the Society have been curtailed in recent months due to the impact of Covid 19. However the Society, in conjunction with our partner Time Travellers, organised three identical walks, with a maximum of nine members each, on the 26 and 27 of June.
One of our members writes:
On a beautiful Saturday afternoon, a small group of us had the pleasure of a walk through the centre of Lisbon to discover some of the history of World War II espionage with our guide, Marisa.
Because of the Covid-19 limitations, our group was restricted to just 10 people, each equipped with a receiver and earphones, which allowed us to maintain our two metres social distancing. With the near absence of tourists in the city, we enjoyed a remarkable opportunity to experience Lisbon with very little traffic and noise. We met at the Tivoli Hotel and our guide, Marisa started the tour by expaining some historic background of how Portugal under Salazar maintained its neutrality in the Second World War. As the capital of a neutral country, Lisbon became a city where characters from all over Europe were able to mingle in an atmosphere of intrigue and romance. The hotels, clubs and restaurants of Lisbon and Cascais, along with the Estoril Casino, were a separate world in contrast to the rest of Portugal and Europe.
Avenida Palace Hotel - British Metropole Hotel, Rossio Hotel Dos Nações, Baixa - Gestapo
Marisa gave detailed descriptions of the work of spies with such codenames as Tricycle, Garbo and Ecclesiastic and mentioned well-known figures such as Ian Fleming and Josephine Baker who were involved in espionage as well. Dusan Popov, codenamed Tricycle by MI6, was a Serbian national who became a double agent working for both the British and the Germans. Ian Fleming met Popov while in Lisbon and it is said that Fleming based his James Bond character on Popov, using events from Popov's life in Lisbon in the book 'Casino Royale'. Another double agent who spent time in Lisbon was Juan Pujol, codename Garbo, who established an imaginary network of spies in Britain while residing in Lisbon and convinced the Germans that it was real.
Our tour took us down the Avenida da Liberdade, past the Metropole Hotel, the Avenida Palace Hotel and into the Praça de Rossio. We stopped to enjoy a coffee and then continued through the Baixa before ending the tour at the Praça de Comercio, where Marisa concluded the tour with a description of Aristide de Mendes and his issuance of visas in Bordeaux during WWII. Marisa provided a number of suggestions for books and websites for more information on espionage. Overall, it was a wonderful tour and a great way to escape, if only temporarily, from the worries of the pandemic.
Thanks are due to Time Travellers, Marisa, Edward, and all the rest who made the tour such a success.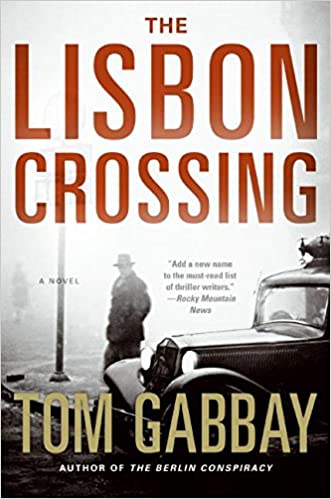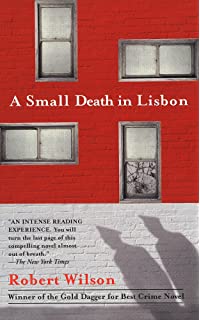 Bibliography: the following make good reading about the activities of spies in Lisbon during WW2:
The Lisbon Crossing, by Tom Gabbay
A Small Death in Lisbon, by Robert Wilson
The Company of Strangers, by Robert Wilson
A Bicicleta que fugiu dos Alemães, by Domingos Amaral
Lisbon: War in the Shadows in the City of Light, 1939-1945, by Neil Lochery
Agent ZigZag, by Bem Macintyre