REFUGEES IN MONTE ESTORIL 1939-1945 – A GUIDED WALK
to follow the plight of the refugees and the sites of the hotels where they stayed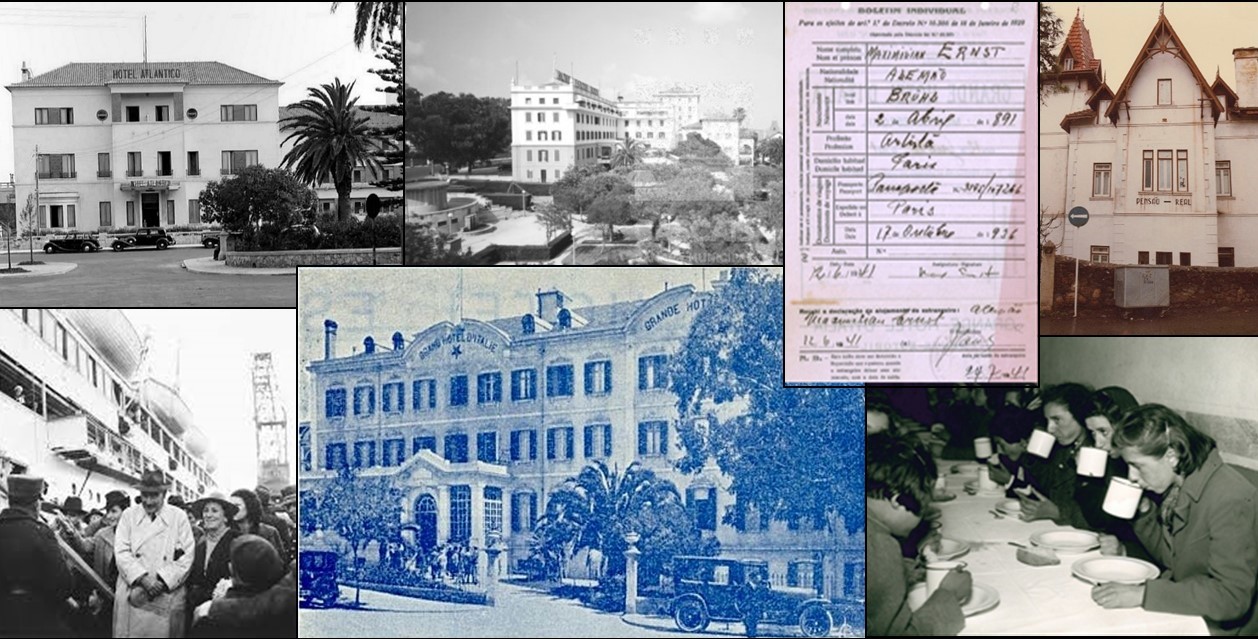 Date and time: 10.30 on Wednesday, 18th, Thursday, 19th, and Saturday, 21st of November, 2020 (three tours).
Programme: The Espaço Memória dos Exílios refugees museum and visitors centre in Estoril is kindly going to guide us on a historical journey to retrace the lives of the thousands of refugees of many nationalities who passed through Estoril and Cascais in transit after fleeing the Nazis in WWII. Most were anonymous families, whose memories of their stay in hotels and guest houses in Monte Estoril have only been recently collected. Others were well-known, such as the heiress Peggy Guggenheim, the painter Max Ernst, and the Grand Duchess of Luxembourg. Many owed their lives to Aristides Sousa Mendes, the Portuguese Consul in Bordeaux. We will learn about their origins, what their day-to-day life was like, how they prepared for their future, and how it was to be a refugee in neutral Portugal.
Each tour will last approximately two hours. A variety of lunch venues can be found in the vicinity of Monte Estoril.
This activity will be entirely outdoors and the following COVID-19 government restrictions will be strictly enforced:
The use of a face mask and maintaining a social distance of two metres.
A maximum limit of five participants – which is why three separate tours have been organised on different days. Places are limited to Members only. Applications will be treated on a first-come-first-served basis.
Meeting Point: the Jardim dos Passarinhos in Monte Estoril, after the pedestrian tunnel north of the railway station.
Parking: parking around the Jardim dos Passarinhos park has meters. Free parking is available further up the hill.
Price: Free Entrance* - Members only.
* The Espaço Memória dos Exílios is funded by the Municipality of Cascais and is overseen by the Fundação D. Luís.
Booking a place: Please confirm your participation by E-mail to library@bhsportugal.org by Friday 6th November, indicating your preference for the date of the tour: WEDNESDAY (18th) / THURSDAY (19th) / SATURDAY (21st) / EITHER DAY, and also the following details: Name(s); Phone No./Email; Date(s) of birth, which is required for insurance purposes.