"THE WANDERING PRINCESS"
A talk on the life of the sister of D. Amélia
By the the author of the biography of the same name, The Revd. Ed Hanson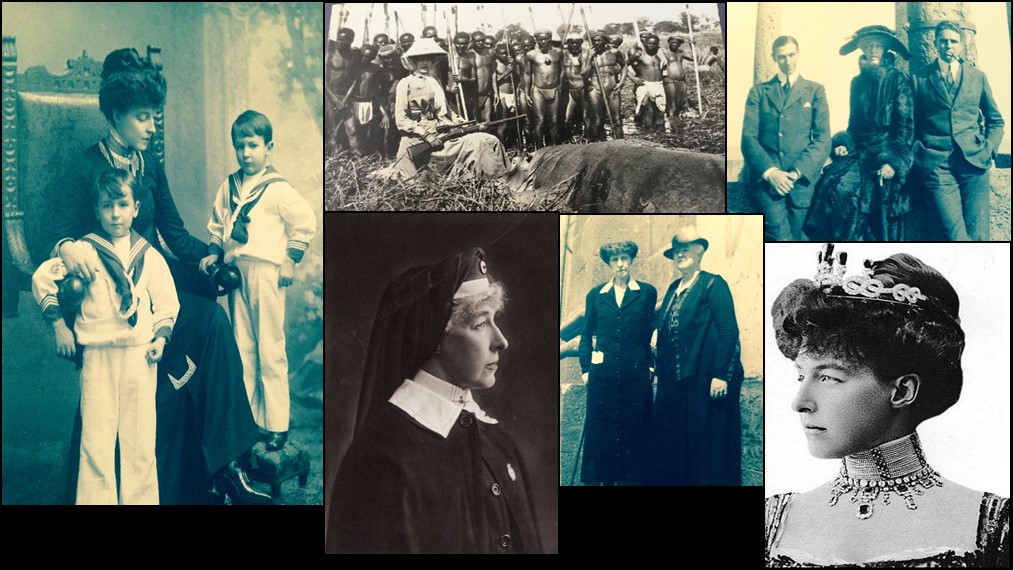 Date: Thursday, 13th February, 2020
Programme: The Revd. Ed Hanson, the Locum Chaplain of the Greater Lisbon Chaplaincy will give us a talk on the life of Princess Hélène of France, Duchess of Aosta (1871-1951). A member of the exiled Orleans family, the Princess spent a lot of time in England, where she became close to Queen Victoria and for a while was unofficially engaged to Queen Victoria's eldest English grandson, the Duke of Clarence. She was the sister of Queen D. Amélia of Portugal and went to Portugal to visit the Portuguese Royal Family a number of times. Ed Hanson published a biography of the Duchess of Aosta, entitled "The Wandering Princess" in 2017.
- Light refreshments will be served during the first half an hour.
- Dinner at a local restaurant will be available after the event at the Adega do Monte in Monte Estoril, at Members' own cost.
Venue: At the meeting room of ALA, Avenida Castelhana No. 13, Monte Estoril.
(Between Av. São Pedro and Av. Itália. From the 'Marginal', after the 'Jardim dos Passarinhos' in Monte Estoril head up the Av. São Pedro. Turn left at the second crossroads and then first left. From Cascais or Sintra should head for Av. Itália and turn off towards Monte Estoril opposite Zurich Insurance, and then first right down Rua de Madrid).
Time: 6 pm for 6.30 pm
Price: €5.00 (payable on the day).