Date: Tuesday, 3rd December, 2020
Venue: .Palácio de Ajuda, Galeria Rei D. Luís
Time: 18.00 to 20.00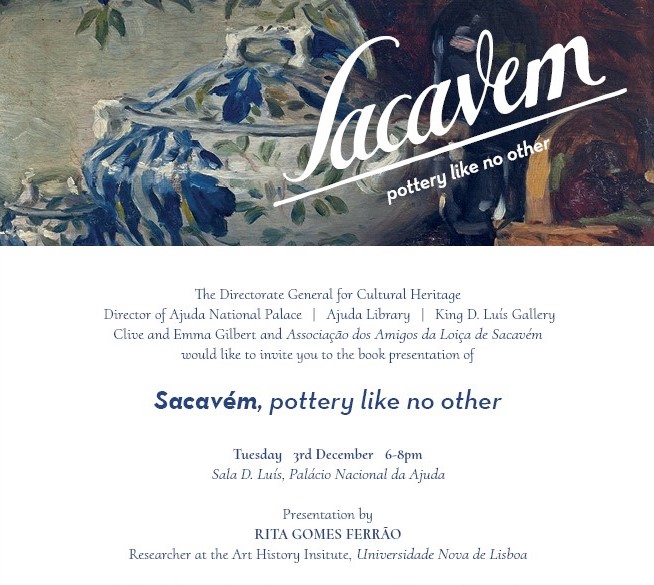 Programme: Together with the Associação dos Amigos da Loiça de Sacavém, longstanding Members Clive and Emma Gilbert are hosting the launch of the co-production with the Loures (Sacavém) Municipality of an impressive chronicle of the history of three British families (Howorth's, Gilmans, and Gilberts) who came to Portugal at the turn of the 18th century and developed a multifaceted and pioneering company into a household name in Portugal. There will be a presentation of the book in the impressive D. Luís Gallery of the Ajuda Palace, followed by cocktails.
Transport: Transport from the Estoril Casino in a bus has been arranged at a symbolic price of €5.00, payable on the bus. Meeting point is in in the car park behind the Casino at 17.30. Return scheduled for 20.00.
Enrolment: Please confirm by E-mail to library@bhsportugal.org, or by post to the St Julian's address, by Friday 29th November, stating whether you require a place/es on the bus from Estoril.